Charity
The Company has a Charity and Sponsorship Policy as approved by the Board of Directors on 8 November 2016. It gives the priority to institutions, funds, and performance groups working with Russian Railways.
The charity spending in 2018 amounted to ca. RUB 3 bn.
As part of the Year of Volunteers in Russia, the Group supported over 300 initiatives with more than 80,000 participants. The Best Corporate Volunteering Programme competition reviewed 341 projects aimed to promote healthy lifestyle, help seniors and children, and preserve the environment and cultural heritage.
Reaching Our Goal charity run
Every year, Russian Railways celebrates the Day of Railway Workers with a family sports event and a charity run called Reaching Our Goal. In 2018, all 16 of the Company's railroads took part. The competition was held in Moscow, St Petersburg, Yekaterinburg, Novosibirsk, Samara, Saratov, Kaliningrad, Khabarovsk, Chita, and other cities.
On top of the traditional Day of Railway Workers' distances of 500 m, 1,520 m and 5,000 m, a 15 km distance was introduced in 2018 to mark Russian Railways' 15th anniversary. Apart from the run, the participants were welcome to compete in football, basketball, table tennis, chess, hockey, volleyball, and skateboarding. Families with children could enjoy kids fun areas.
Over 32,000 people across Russia took part in the run, raising more than RUB 16 m. The money was then contributed to charity funds to finance treatment of children with serious medical conditions.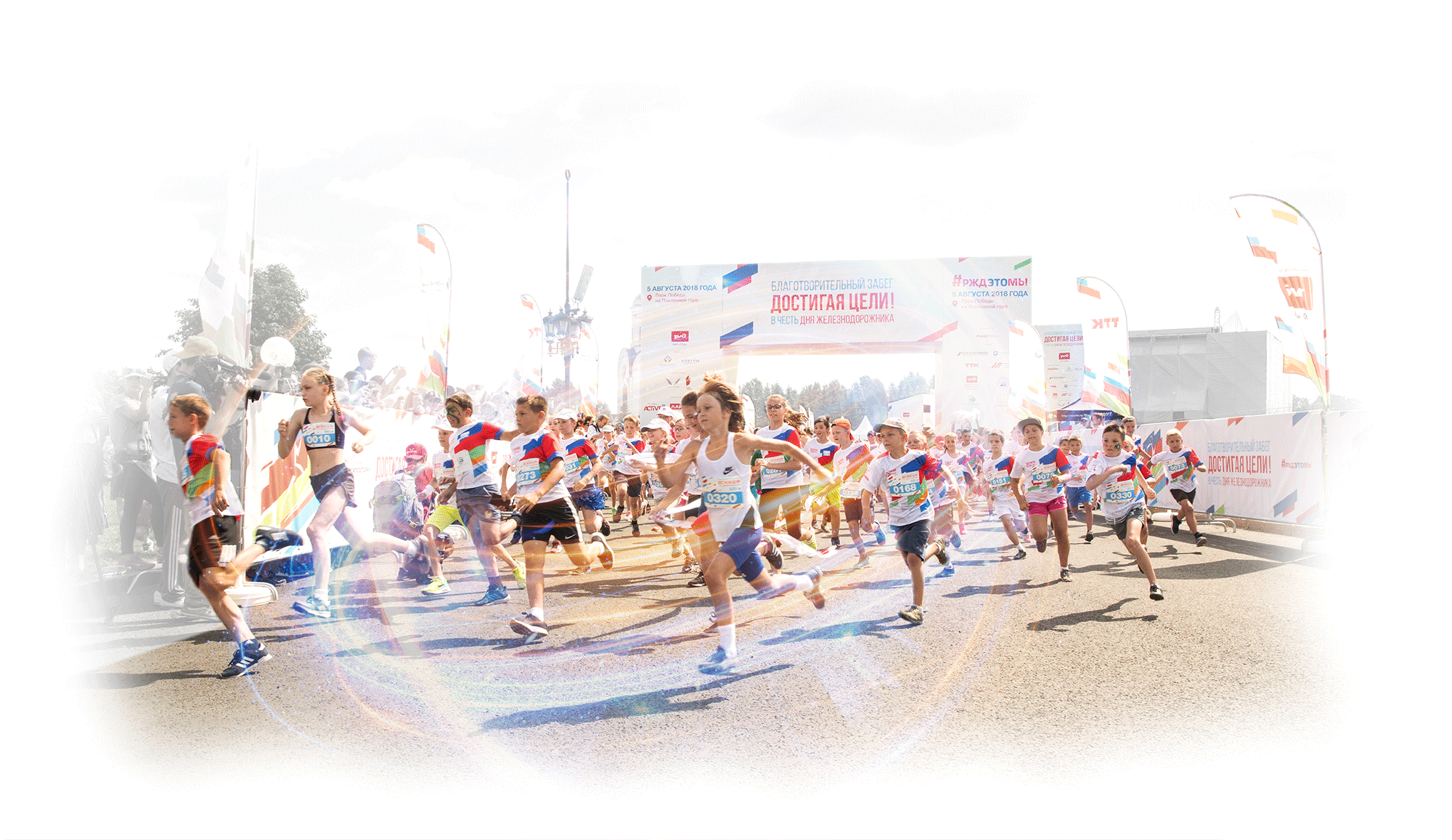 distance to celebrate the Company's 15th anniversary
raised FOR CHARITY FUNDS
participants across Russia